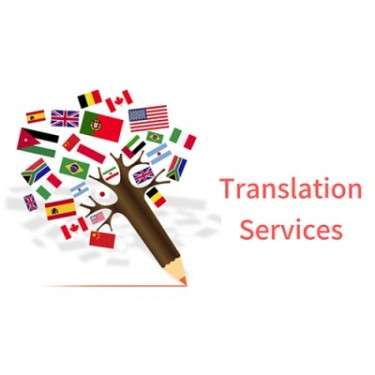 We are living in the age of globalization where almost every business is looking to expand beyond national boundaries. They adopt various marketing techniques and emphasise on localised advertisements for attaining their goals. The translation is crucial in the advertising industry, particularly if a business wants to engage in the international markets.
As one of the most experienced translation service providers in India, we are going to share some crucial insights regarding advertisement translation with you. These tips will help you grasp the attention of the local audience in a better way through your localised advertisements and will prove highly beneficial for your business ultimately.
Important tips for an excellent advertisement translation are as follows.
Understand your targeted audience well
If you are targeting an audience of a certain age or gender or earning a certain amount of money, then you can't use the exact same language for all. For example, older women with the same amount of income as the younger age men may not be affected by the same set of words. You need to take a more personalised approach for better results.
Take a personalised approach for translation
A typical mistake in any advertising translation is just doing the literal translation of the given copy. You need to use the localised wording and the tone to suit the target market. Acquiring the services of a professional translator of that language is the best way of ensuring an appropriate localised translation of the advertisement.
Take the cultural references in the consideration
An efficient advertising translation is more than just translating a message word by word. It should also involve the elements of local references, then it would be a more effective translation for the local audience.
An insensitive translation of a marketing campaign not only makes it hard for the audience to connect with your brand, instead but may also damage your brand's image if any cultural ignorance or goof-up occurs.
Accommodating SEO according to the targeted market
SEO significantly depends on the specific targeted keywords. These keywords need to be assessed and adapted for each audience segment according to their linguistic and cultural background so that SEO could achieve maximum attention from them.
Trust professional translators and avoid translation tools
Using the text for an advert through Google Translate will not bring a great result. Such tools give literal translations, which may not be as conveying and appealing as the translated text by the professional translators. Looking at an advert from a humanised and local perspective helps to yield the most relevant language translation results.
Avail Translation Service from Experienced Translators
If you want to maximize the impact of your advertisements, consult and hire expert translators from Global Language Solution, a highly-reputed translation service provider in India. Our experts are masters in doing effective translation and their experience and knowledge to translate make the advertisement reach the targeted audience impeccably.